​

Early this week we made perfected our poster and presentation for the CBL (Challenge Based Learning) forum. Once we finished we presented to other groups and they presented to us. Some of the information we used in our presentation is that taking public transportation over an average car cuts carbon emissions by 99.4% and that 8 people participated in public transportation day.

On friday

we presented at the forum and continued to inform people about public transportation. In order to inform people about public transportation we performed our presentation and we had 2 interactive elements. One of those elements were a carbon footprint calculator which had you put the car you own in the calculator and it compared the emissions to public transportation. The other one was a map that showed where the bus and train routes and stations are for people to take public transportation. After talking to people and hearing their input we decided that if we were to do Public Transportation Day again we would do it for a week instead of a day so that people have more options for when to have it in their schedule.
Powered by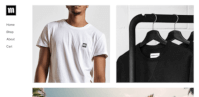 Create your own unique website with customizable templates.